Micro-interactions are fundamental in enhancing user experience on your website. Even if you have a very pleasing design aesthetic that incorporates the freshest and the best web design features, these might all be pointless if your website visitors are not engaged.
When creating a product or designing a website, most web designers tend to overlook the main goal of web design ‒ that is, to change human behavior. As a result, they become confused and get lost tackling the task at hand.
The key to achieving this is by paying attention to the little details that create impactful moments that are almost invisible yet functional.
What are Micro-Interactions?
In order to create a pleasing user experience, it is important to understand what micro-interactions are first.
Micro-interactions are small moments where the user interacts with design. Think of when you are using your smartphone: Swiping your screen to unlock is a form of micro-interaction that integrates functionality with design.
When these micro-interactions are well designed, it enhances a user's experience with the platform. On the other hand, a poorly-designed micro-interaction can damage the experience for the user.
Micro-interactions is a vital part of creating a design for user experience. As pointed out by a web developer in the Philippines in a blog post, while the meaning of UX web design gets interpreted differently by various designers, the importance of micro-interactions remains solid and relevant.
To help you understand the importance of micro-interactions in design, we listed four main reasons that help micro-interactions improve the user experience:
1. Keeps Your Users Engaged
As people's attention spans get shorter over time, keeping them entertained and engaged throughout their visit is now more crucial than ever.
Progress indicators, a subcategory of micro-interactions, serves as an indicator for website visitors if a web page is still loading to respond to user commands and requests. By providing users an idea of what to expect, such indicators encourage users to remain patient despite having to wait for a little further.
In fact, progress indicators are found across multiple websites as well as social media apps. More commonly known as "throbbers", these progress indicators show an estimated wait time which may be in a circular or linear format. The Facebook app on smartphones uses a linear dotted throbber when being opened, while LinkedIn uses a circular throbber when refreshing your newsfeed.
2. Allows Faster Error Prevention
It is normal for anyone to encounter an error when filling up a series of fields on a website.
When providing a website with information such as a person's delivery address when shopping or flight details when buying an airplane ticket online, it is very common for users to commit mistakes and enter wrong information. You can also find micro-interactions for error prevention whenever you enter an incorrect password, enter incomplete credit card details, or at times when you enter incomplete information.
By leveraging micro-interactions, web designers and developers have found a way to indicate errors and inform users even before they submit their information. This gives users a chance to make necessary corrections ‒ making the process more seamless both for the user and the administrator.
3. Makes it Easy to Undo Actions
It is all too normal to click something by accident when browsing a website or when shopping on an ecommerce app. Through design, web developers can allow their users to undo actions with just one click or tap.
Staying true to user experience design principles, micro-interactions such as this makes it easy for users to undo their undesired actions without having to jump through each step that they already made. It is probably the perfect way to encourage users to reverse their actions whenever they change their decision, allowing for a more versatile navigation within the website or app.
One of the best examples of this nowadays can be seen on e-commerce websites. Users can easily add items to their cart and review their purchases with just a click of their shopping cart button. Customers are also able to easily bookmark a favorite, usually with a heart button at the corner of the product thumbnail.
Small details like this add up to the overall user experience.
4. Keeps Your Branding Consistent
While micro-interactions are meant to be simplistic in order to serve a purpose, this does not mean you cannot use them to visually represent your brand.
If you have a vibrant and fun brand, you can incorporate subtle brand elements to create micro-interactions on your website or app. In fact, a number of brands have even revamped their brand identity to integrate user experience and interface design elements into consideration.
Most notable of which was Google's rebrand towards the 4th quarter of 2015 which saw a drastic change that turned their logo from a static image into a dynamic series of animations that can be used on a number of applications.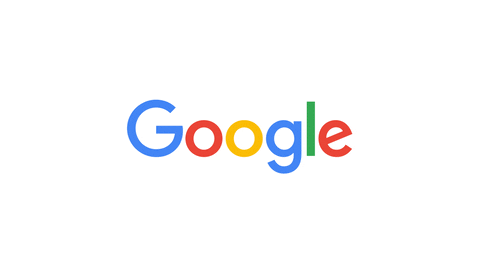 Applying Micro-interactions for better User Experience
Micro-interactions that are well-designed can have a strong effect on your user experience.
By creating more value for your users and by becoming a medium to communicate messages without the use of words, micro-interactions have truly become a vital part of web design principles that every designer must consider.
These small details can transform a good product into a stand-out valuable purchase as well as capture the attention of users and create a lasting impact.